The Saskatchewan Homestead Index Project (SHIP) website
homesteads.com
 has now been taken out of service. All of the Homestead records remain searchable within the Provincial Archives of Saskatchewan's online catalogue
https://search.saskarchives.com
[1]
 . If you require assistance searching for records please
contact us
[2]
.
---
New Provincial Archivist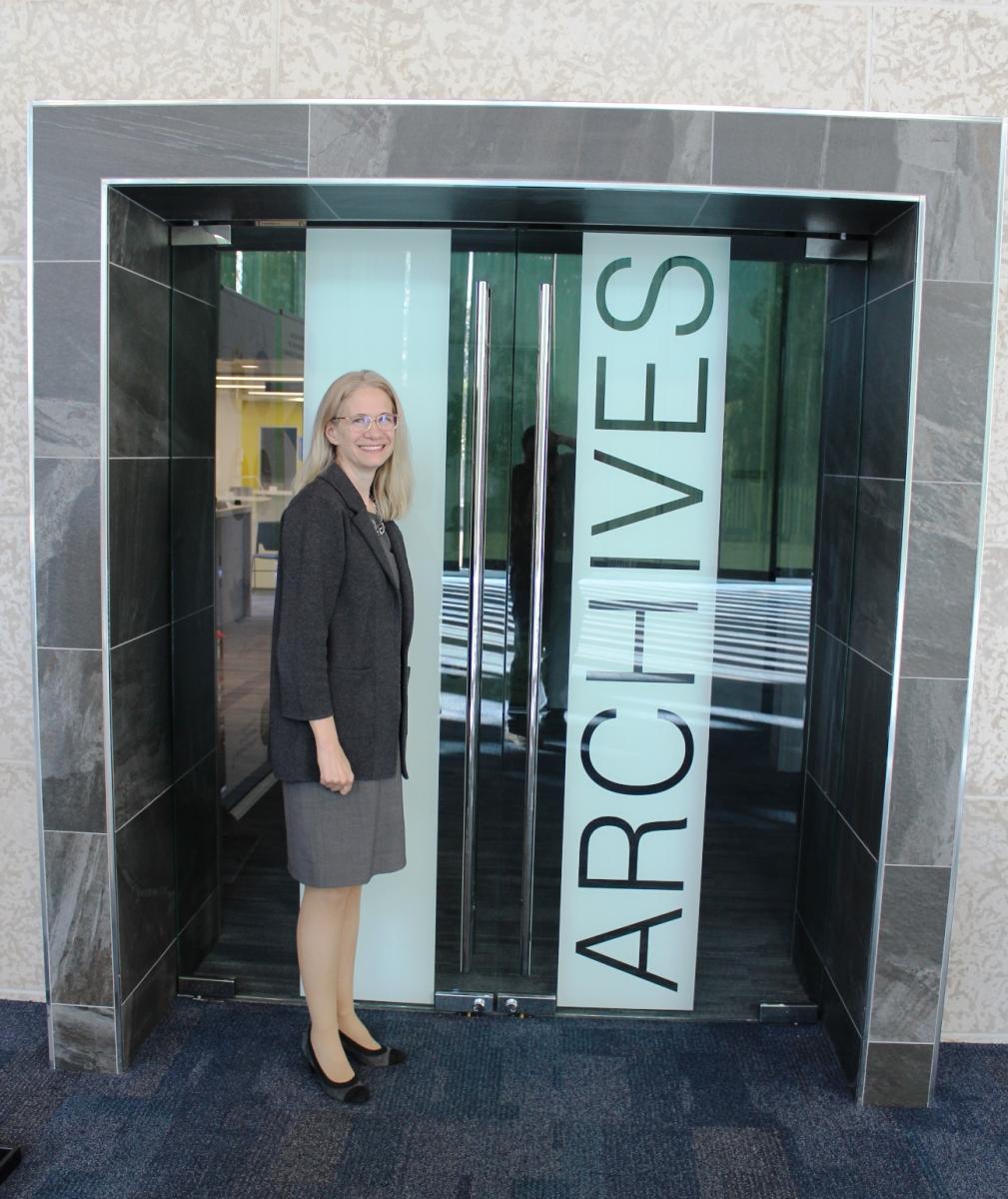 On behalf of Dr. Louise Greenberg, Chair of the Board of Directors, the Provincial Archives of Saskatchewan would like to announce that Carol Radford-Grant is the new Provincial Archivist for Saskatchewan. 
Carol started on September 20, 2021 in her new role. The Board of Directors for the Provincial Archives of Saskatchewan are excited to have Carol join the Provincial Archives and welcome her as a member of the team.  
Carol had been the City Archivist for the City of Toronto since 2012. The City of Toronto Archives preserves and provides access to historical government and non-government records that make a significant contribution to an understanding of the development of the City, its natural and built environment, and the people who lived, worked, or had an impact upon Toronto.  Before joining the City of Toronto, Carol specialized in regulatory records, working in various positions for the College of Physicians and Surgeons of Ontario, the Archives of Ontario, and the Ontario College of Teachers.  Carol completed a Masters in Information Studies in the archives stream from the University of Toronto in 2007.  She also holds a Bachelor of Arts in English and Philosophy and a Graduate Diploma in Public Administration from Western University.
Carol is excited to begin working with the larger archival community.
Please join us in welcoming Carol Radford-Grant to the Provincial Archives of Saskatchewan!
Read the news release here:  https://www.saskatchewan.ca/government/news-and-media/2021/october/07/provincial-archives-of-saskatchewan-appoints-provincial-archivist [3]
---
COVID-19 Precautions for In-Person Reference Services
Effective September 17, 2021
The Provincial Archives of Saskatchewan is open for in-person reference services at our Public Reading Room at 2440 Broad Street in Regina. Our public hours are Monday to Friday from 10:00 a.m. to 12:30 p.m. and 1:30 p.m. to 4:00 p.m. The Public Reading Room is closed from 12:30 p.m. until 1:30 p.m. 
The health and safety of our patrons and staff is of the utmost importance to the Provincial Archives of Saskatchewan. Here is a short summary of what we are doing to keep you safe while you are in our public spaces:
Masks are mandatory

Ongoing cleaning and disinfecting protocols

Hand washing for all patrons and staff is recommended

Physical distancing of 2 metres between equipment and research stations

Encouraging patrons to bring their own pencils and paper

Staff retrieval of items in the Public Reading Room, as well as items from our secure storage. We are asking patrons to refrain from retrieving items in order to limit the touching of surfaces. Staff will either have washed their hands or will wear gloves when retrieving items for you.

Protective shields at the Registration and Reference Desks
Researchers are also welcome to use our online contact form or enquire with us by phone at 306-787-4068.
Clients wishing to explore the many resources in our Permanent Collection may browse or search our online catalogue at https://search.saskarchives.com// [4].
Please continue to visit our News and Events webpage for updates to services.
---
What's New at the Provincial Archives of Saskatchewan?

Visit the Archives Gallery at 2440 Broad Street in Regina, featuring a summer-themed exhibit:  "Saskatchewan in Bloom: Horticulture on the Prairies."  You can also view a small exhibit marking the 50th anniversary of the 1971 Saskatchewan Homecoming tourism initiative, in the Galleria.  If you can't visit in person, please enjoy these and other exhibits virtually via our virtual exhibit gallery [5].
Visit our YouTube Channel [6] to
take a virtual tour of our facility at 2440 Broad Street in Regina;
view digitized archival films;
watch interviews from  Heritage Saskatchewan's "COVID-19 Culture" Living Heritage video project.
---
Archives Classroom for Young Historians
Looking for some educational activities to keep your school-aged children occupied?
Check out the many resources available on the Provincial Archives of Saskatchewan's website in our Archives Classroom for Young Historians [7], where you'll be directed to:
Historical learning packages on Saskatchewan themes;
Virtual exhibits on a variety of topics; and
The online catalogue for our Permanent Collection, which includes thousands of images.

Normal School student practice teaching at Brownell School in Saskatoon, 1952. 
PAS Photo R-B2404