What lessons have Residential Schools
taught us about culture and identity?
Using this learning package, students will consider the role that education has played and continues to play in the enculturation of Canadian children.  
Student activities will include a School Culture Walk and the analysis of two sets of photographs from the Permanent Collection of the Provincial Archives of Saskatchewan:  one set depicting children in a traditional Indigenous setting; the other set depicting children in Residential Schools.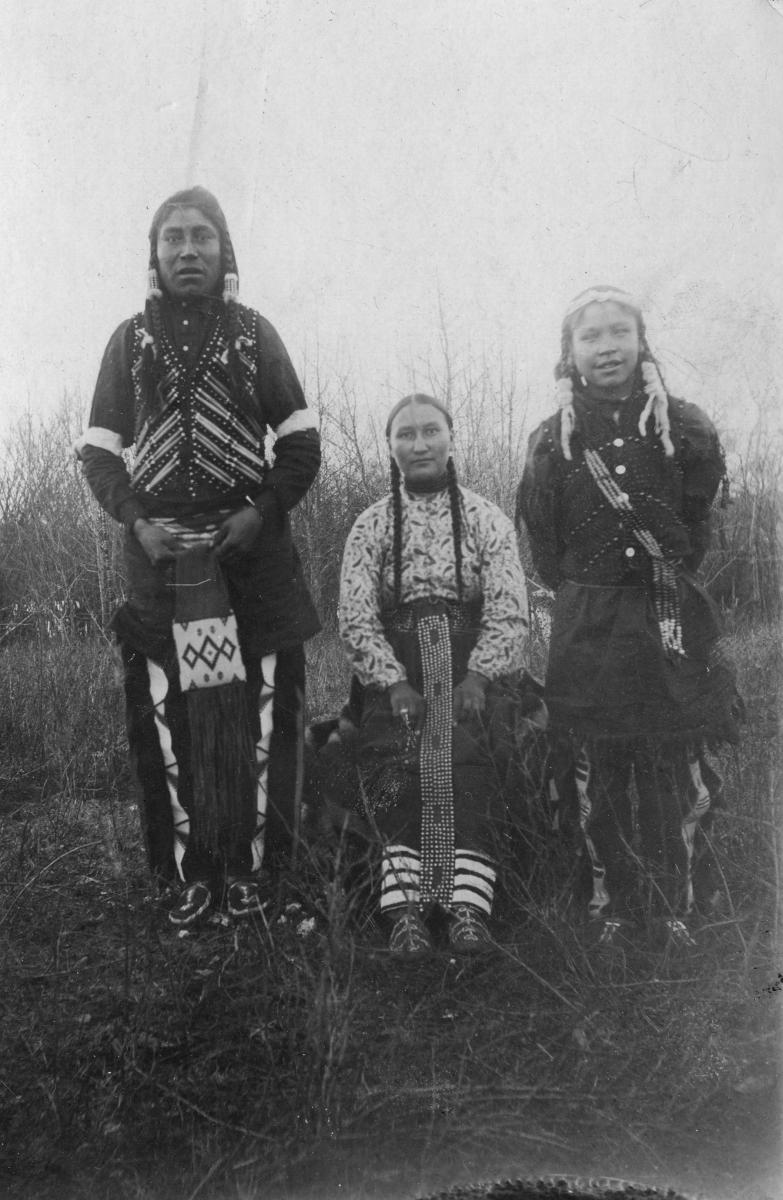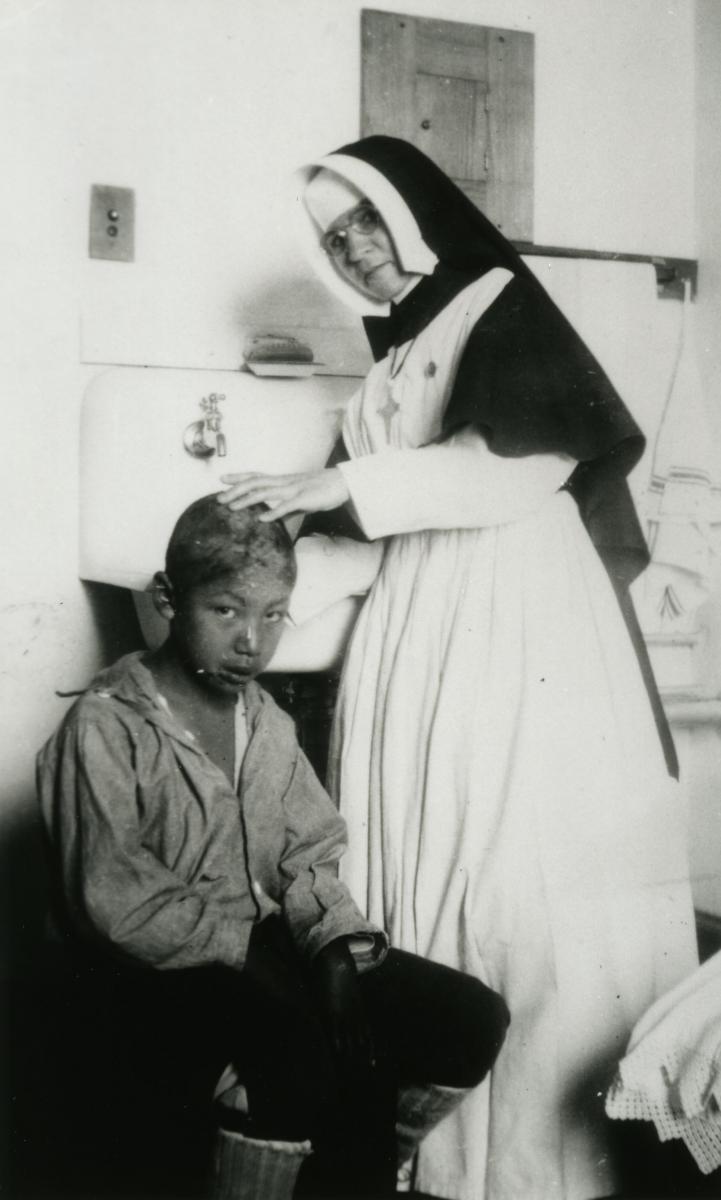 Students will be asked to make inferences about the cultural identities of the children in the photographs, to consider the impact from attending Residential School on the cultural development of pupils who had no contact with their parents or home communities for months or even years, and will corroborate those inferences by watching video accounts made by Residential School survivors.  
The lesson asks this essential question: What lessons have the Residential Schools taught us about culture and identity?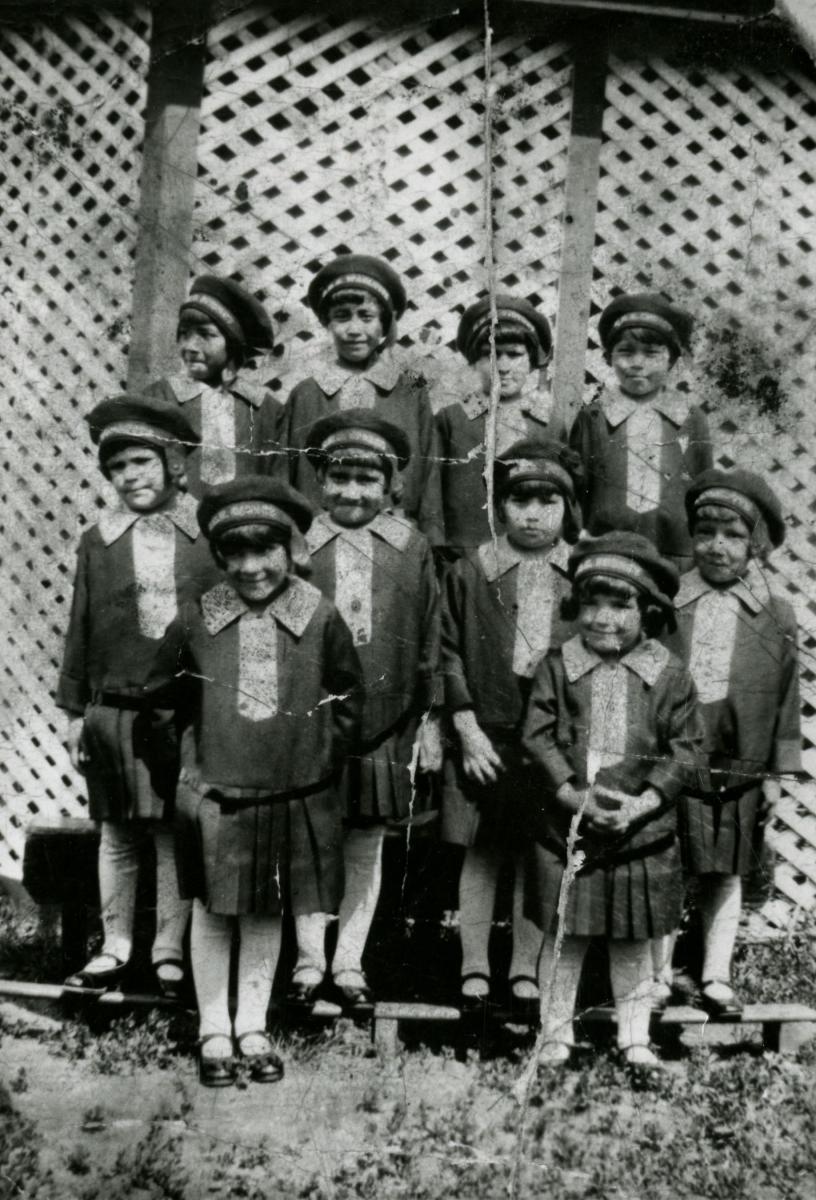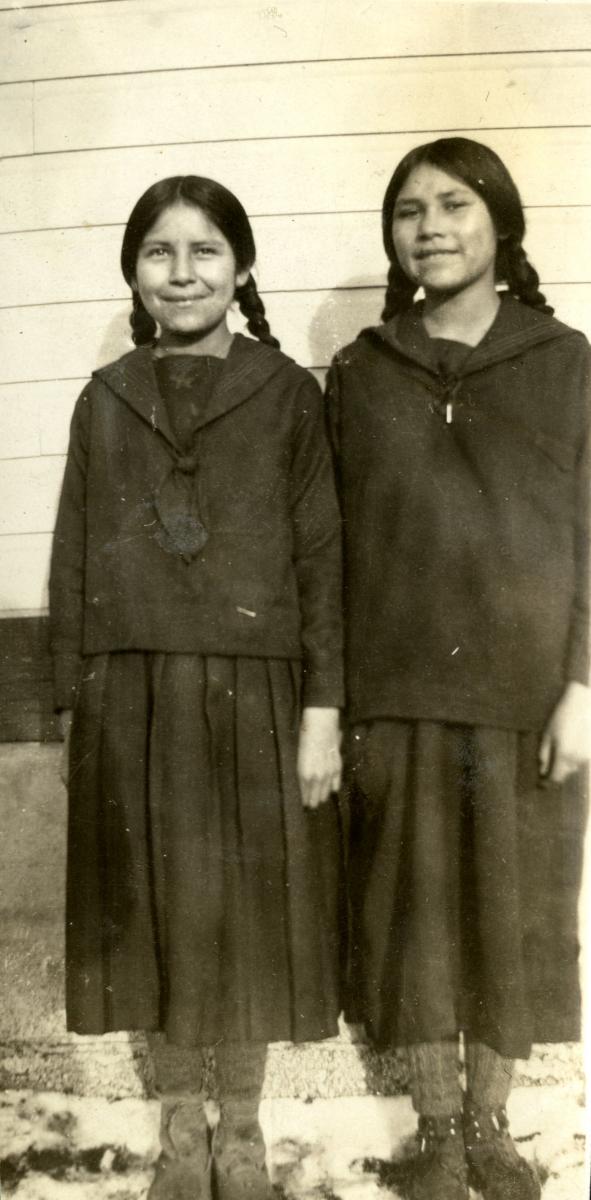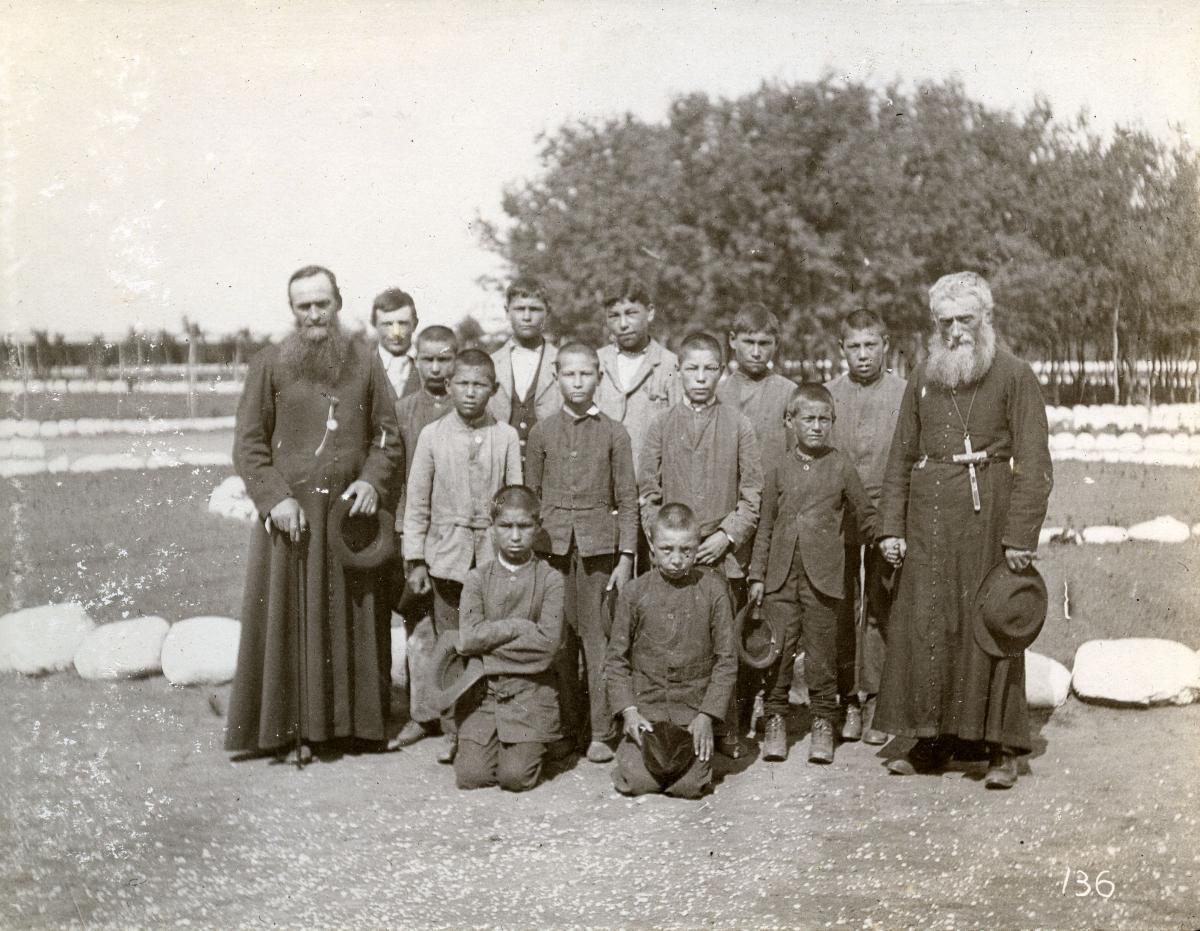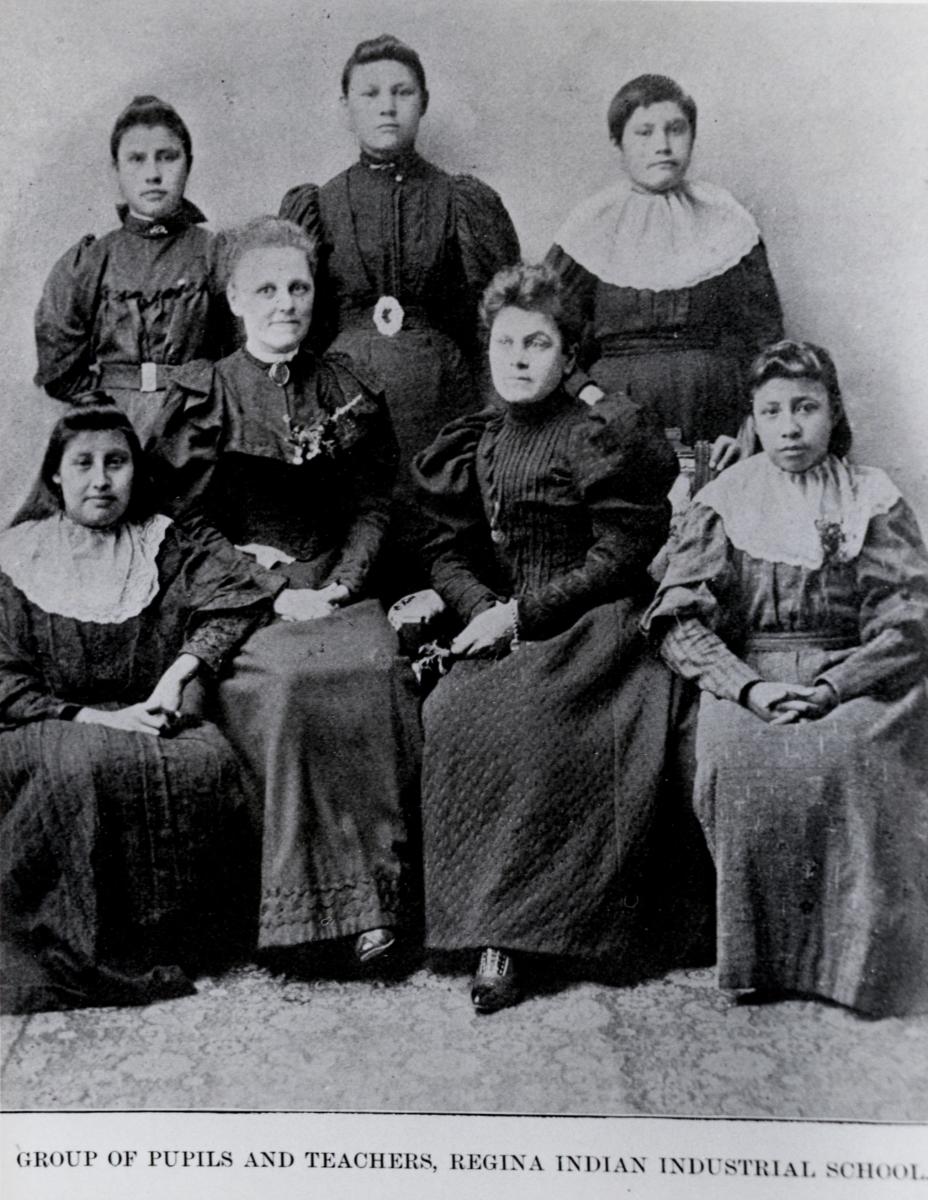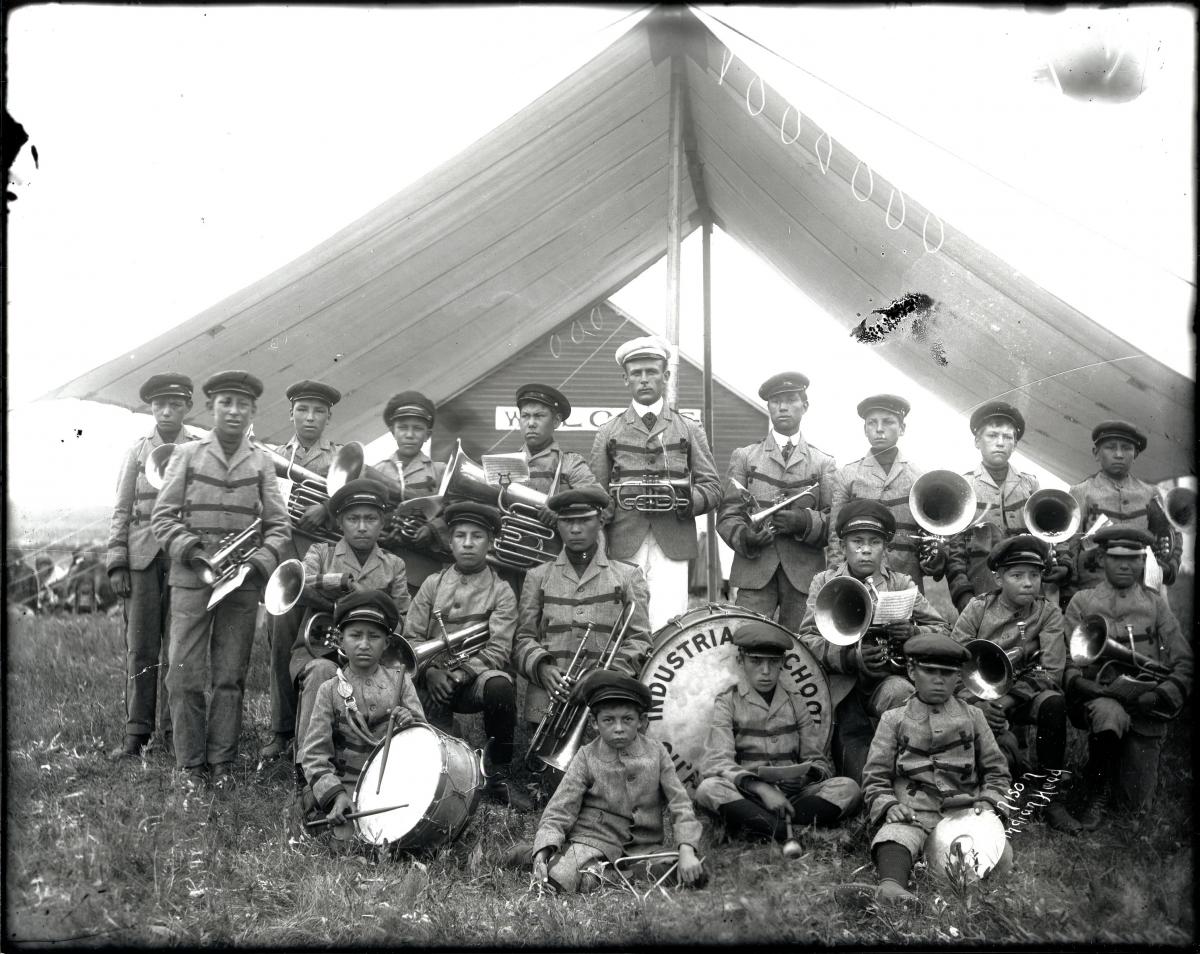 ---
Photograph Citations and Captions:

 
PAS Photo S-A96:  Dressed for the dance, date unknown.

 
PAS Photo GM-PH-1384-5:  Nun washing the hair of a male student at Guy Hill Residential School, The Pas, Manitoba, 1926.

 
PAS Photo R-A8672: Young female students in uniform at Delmas Indian Residential School, Delmas, SK, c. 1929.
 
PAS Photo GM-PH-1690_p10_5:  Students Nancy Bear (left) and Winona Frank (right) at LIttle Pine Day School, SK, ca. 1925-1926.


PAS Photo S-B9733:  Father Paquette (left) and another priest with a group of male students at St. Michael's Indian Residential School, Duck Lake, NWT, 1900.

 
PAS Photo R-A1877-2:  Female students and teachers at the Regina Indian Industrial School, Regina, North-West Territories, ca. 1896-97.

 
PAS Photo R-B10894:  Qu'Appelle Indian Industrial School boys' brass band, Lebret, SK, date unknown.